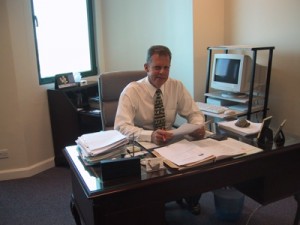 Arabian Gulf Connection, Inc. was launched in 2009 to make people of good will aware of opportunities to involve themselves in the development of the Arabian Gulf region. Dr. Paul Armerding and his wife Rebecca have 22 years of experience living and working in Bahrain and have traveled extensively and developed contacts throughout the GCC countries and the larger Middle East.
Paul and Rebecca moved their family to Bahrain at the end of 1987 and remained there through 2009. Paul served as Chief Medical Officer & CEO of American Mission Hospital (AMH) (http://www.amh.org.bh), a historic ministry of the Reformed Church in America (RCA). Rebecca was occupied as a mother, school teacher, and an informal ambassador of AMH in the community.
Paul also practiced general surgery for many years while giving leadership to AMH. In his tenure, hospital utilization grew five-fold. In 1988, AMH ceased to be a direct ministry of the RCA and, in order to conform to local laws, was reorganized as a Bahrain non-profit society governed by a local board of voluntary directors. Because of the hospital's historic contributions, it continues as a Christian ministry. Under Paul's leadership, fund raising initiatives were developed and new services, buildings and sites were added to AMH. In 2007, hospital-wide accreditation was awarded by the Australian Council on Healthcare Standards International.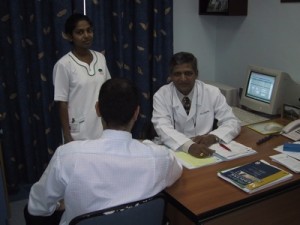 Today, Paul and Rebecca wish to encourage people of good will to take their careers to Arabian Gulf countries. Job opportunities abound in many fields. The historic ministries that remain active offer some salaried employment as well as positions for supported personnel. Living and working alongside Gulf nationals present many opportunities for meaningful dialogue and relationship-building. If East and West are to gain mutual understanding, trust and friendship, it will be through the multiplication of individual relationships. Will you get involved?